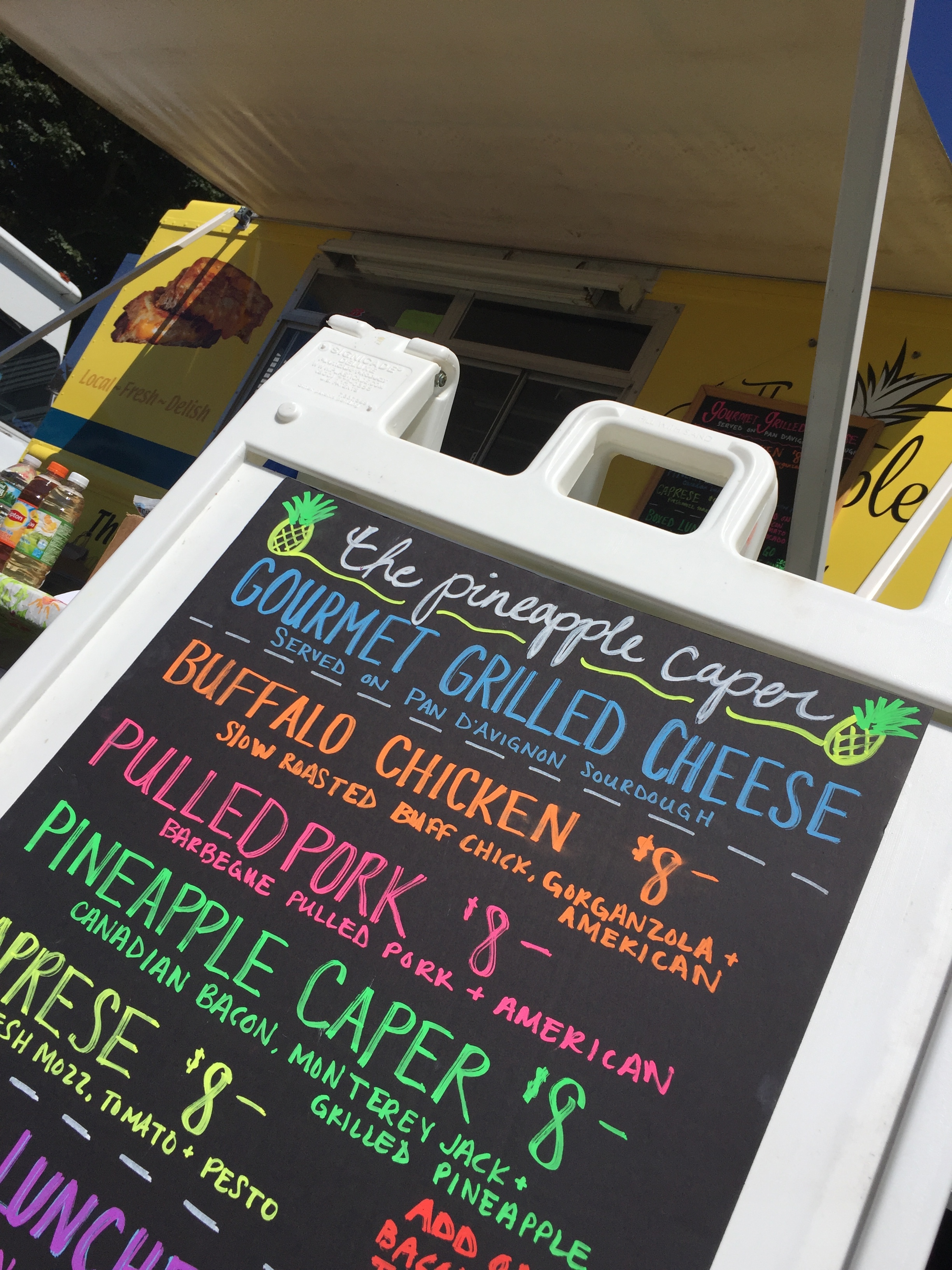 The Pineapple Caper Mobile Cafe
is a family owned & operated food truck founded in 2013. We serve the finest made-to-order gourmet grilled cheese sandwiches on the market. Whether it's grab-n-go on the road, at your backyard neighborhood party, at a local farmer's market or a rambunctious beer fest, it is guaranteed to be fresh, delish & served with a smile.
THANKS TO so many WE HAVE WORKED WITH RECENTLY, INCLUDING:
Call today to get an estimate and book your party!